Goal for Human Resource Development and Three Policies
Goal for Human Resource Development
Ferris University, with Christianity as its basic educational philosophy, aims to nurture women who pursue peace and truth and contribute to the welfare of mankind, by providing higher education for women as an academic research and education institution which promotes learning and research in specialized fields.
Three Policies
Diploma Policy (policy for academic degrees)
The University shall grant bachelor's degrees to those who have acquired systematic expertise, as well as broad knowledge, and developed the ability to tackle challenges with the Christian spirit of "For Others" and contribute to society at large.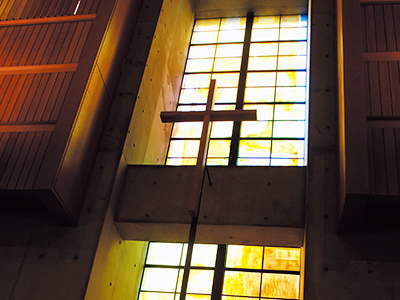 Curriculum Policy (policy for the compilation and implementation of curriculam)
Under the education philosophy of "For Others," the University shall provide small group education with a focus on autonomy and dialogue. The University shall offer a wide range of subjects and courses to meet students' diverse interests and desire to learn, as well as to help them acquire systematized knowledge in their specialized fields while broadening their knowledge in areas beyond their specializations.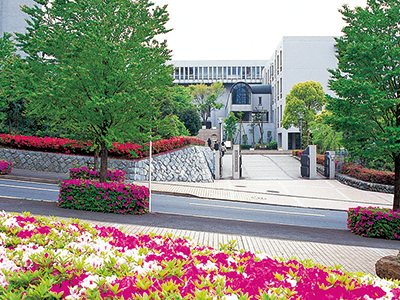 Admissions Policy (policy for admitting students)
The University shall have various entrance examination systems in place to ensure applicants who wish to enter the University with an understanding of its educational principles can take the entrance examinations while giving consideration to their individual characteristics and areas of specialty. Through the selection systems, students with basic academic skills and the desire to learn are to be admitted.