Educational Objectives and Policies
Human Resource Development Goals -Ferris University-
As an academic research and educational institution that undertakes its activities in the spirit of the Christian faith, Ferris University provides higher education to women and conducts specialized scholarly research, with a love of truth and peace, in order to realize our goal of cultivating graduates who can contribute to the general welfare of humanity (cf. Ferris University Regulations, article 1).

As we approach our sesquicentennial in 2020, we have laid out a grand design for our university in a report titled Ferris Univ. 2020. It reaffirms that our fundamental educational philosophy is based on the pioneering spirit of our founder, Mary E. Kidder, who worked to provide "education for women based on the Christian faith." Furthermore, it affirms that our mission and goals are: (i) putting into practice the educational ideal of living "for others," an ideal that has been cultivated throughout our long history; (ii) contributing to truth, peace and the general welfare of humanity; and (iii) developing the talents of women who can open up a new era because they have enjoyed a rich and broad-based education and are well grounded in the arts and culture.

In order to realize these goals, Ferris University takes as its educational objective the cultivation and fostering of talented students who can put to practical use the following abilities, knowledge and skills:

1. A broad education as well as specialized knowledge and skills
2. Foreign language competency
3. Problem setting and solving skills
4. Communicative competency
5. The ability to cooperate and coexist with others
6. The ability to create new value
Human Resource Development Goals -Ferris University Graduate School-
As a higher education institution, Ferris University aspires to contribute to the advance of theoretical and applied research and teaching, and thus the development of culture, on the basis of our founding ideals, which derive from the Christian faith. Through these activities, we aspire to cultivate graduates who can contribute to the cause of world peace and the general welfare of humanity.
Three Policies
Diploma Policy (Policy on Qualification for Graduation and Conferment of Degrees)
In order to achieve its student development goals, Ferris University grants bachelor's degrees to those who have acquired the following abilities and have satisfied the requirements for graduation.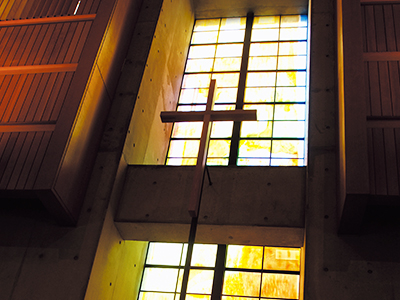 1. The ability to utilize a broad range of fundamental and specialized knowledge and skills.
2. The ability to use advanced foreign language skills and specialist Japanese language skills.
3. The ability to discover and solve problems and respond to various issues affecting modern society based on one's own critical thinking and ethical standpoint.
4. The ability to communicate effectively with others and express oneself clearly and concisely.
5. The ability to understand people from diverse cultural backgrounds and value systems, and to work and live with others.
6. The ability to create new value while possessing a go-ahead spirit that also values tradition.
Curriculum Policy (Policy on the Organization and Implementation of the Educational Process)
Ferris University has organized our curriculum according to the guidelines below so that students may acquire the knowledge and skills set out in our policy on qualification for graduation and the conferment of degrees, i.e. our Diploma Policy.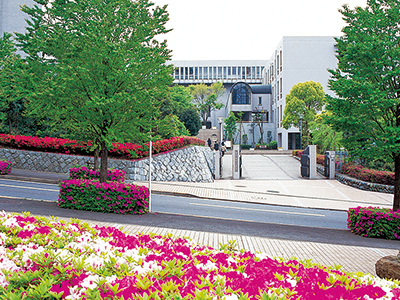 1. In order for students to gain a broad general education as well as a mastery of specialized knowledge and skills, the university has systematically organized its curriculum on the basis of common undergraduate courses, specialized courses and other courses. We offer a combination of lecture-based, seminar-based and practicum-based classes.

Common Undergraduate Courses form the basis of a student's four-year course of study. A central pillar of the program is the required courses in Christianity. This is complemented by the following streams: Frontiers of Knowledge subjects, General Education practicums, Ferris General Education lecture courses, Health and Sports courses, Foreign Language courses, International Student courses, and courses in the Center for the Liberal Arts. Further, there is a Ferris+ Exploratory Practicum course for students who wish to deepen their practical education.

The university's various faculties and departments provide a systematic array of specialized subjects that allow students to acquire the knowledge and skills that form the core of the academic disciplines they are studying.
Subjects are numbered so that students can easily grasp its degree of difficulty and its relationship to other subjects. Curriculum maps provide students with an overview of the structure of the curriculum. Students are offered expert advice on how to organize their course of studies to suit to their individual needs.

2. A wide range of foreign language subjects and language courses is offered so that students can acquire the desired level of competency. Students may choose from ten languages taught in four subject groups: English courses, beginner (shoshū) foreign language courses, general language courses and Japanese courses. Further, various intensities of language learning are available: there are intensive courses, standard courses and dual foreign-language courses.

3. In order for students to acquire problem-solving skills and the ability to discover their own research topics so as to be able to open up a new era, they are offered seminar-style classes with small enrollments right from their freshman year to their senior year.

4. A range of seminar-based subjects, extramural practicums and active-learning subjects is offered so that students may acquire the communicative competencies necessary for research, employment and everyday life.

5. A range of subjects designed to offer broad perspectives on the world and foster the understanding of peoples from different cultures who possess diverse social values is offered so that students may acquire the ability to work and live together with others.

6. A range of interactive courses with small class sizes as well as seminars and practicums and practical subjects is offered so that students may develop the specialized knowledge and skills needed to develop their analytical abilities, comprehension abilities and expressive abilities, as well as the ability to create new value.

In their senior year, students engage in a writing a graduation thesis or curating a graduation production, project or performance that encapsulates what they have learned over four years of study.

Course syllabi describe not only the content of courses, but also course requirements. They offer suggestions for preparing for the course before and after each lesson, and detail assessment methods and assessment criteria. Further, guidelines are established in order to impartially assess student performance. These guidelines are naturally made available to students.

Ferris University regularly surveys the entire student body in order to gain data on study habits. Class questionnaires and student satisfaction surveys are also regularly conducted so as to qualitatively and quantitatively assess learning outcomes and the current educational situation within the university.
Admissions Policy (Policy on University Entrance)
Ferris University has put in place a diverse entrance examination system that is designed to ensure that applicants who appreciate our educational principles and the spirit in which our university was founded can sit an entrance examination that gives consideration to their individuality and the subjects in which they are proficient. We admit candidates who possess satisfactory academic skills and the desire to learn.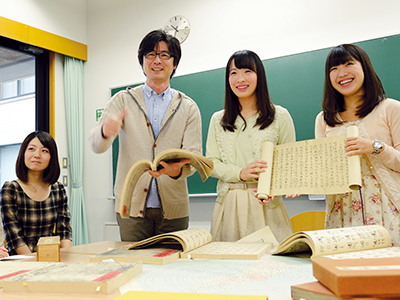 Our entrance examinations assess candidates on their knowledge and abilities, on their powers of ratiocination, judgment and expression, and on their willingness to work together with a diverse range of people during the course of their studies.