International Activities
Semester Abroad
What is the Semester Abroad Program?
The Semester Abroad Program is a system by which approximately 15 students from the Department of English Language and Literature are sent to Victoria University of Wellington in New Zealand every year. The period of study is limited to one semester with the status registered at Ferris University during this period. Since credits obtained during studying abroad are accepted at Ferris University, students can graduate within four years, provided the required number of credits for graduation is fulfilled.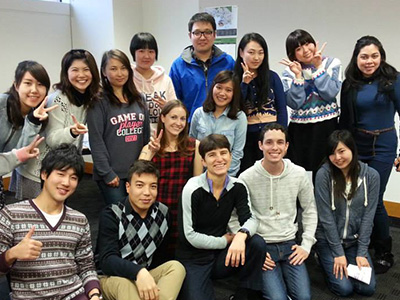 Period of the Semester Abroad Program
The duration of the semester is 14 weeks from the beginning of March in the 1st, 2nd, or 3rd Year (single semester including holidays such as Easter Holiday).